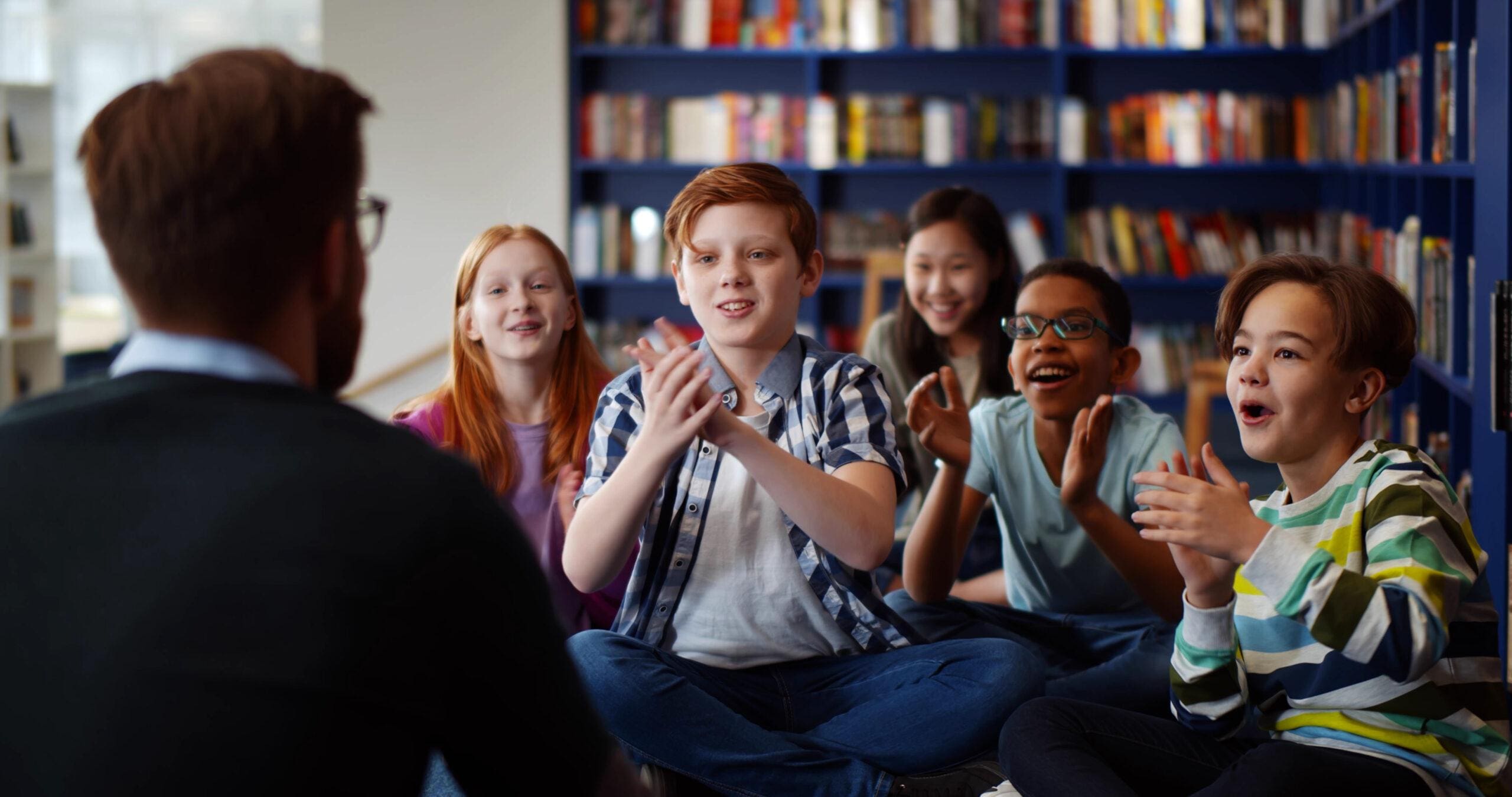 Ovation™
Our instructional audio system stands out with the greatest performance DECT radio frequency technology in its class.
The Ovation™ stands out in its class with its teacher-friendly design, superior voice quality, and a feature set that supports the various classroom audiovisual technologies connected to it. Users will applaud its easy-to-use interface while it is hands down, or maybe up, one of the easiest systems to set up and requires virtually no maintenance over TeachLogic's famously long service life.
Amplify All Instructional Audio Sources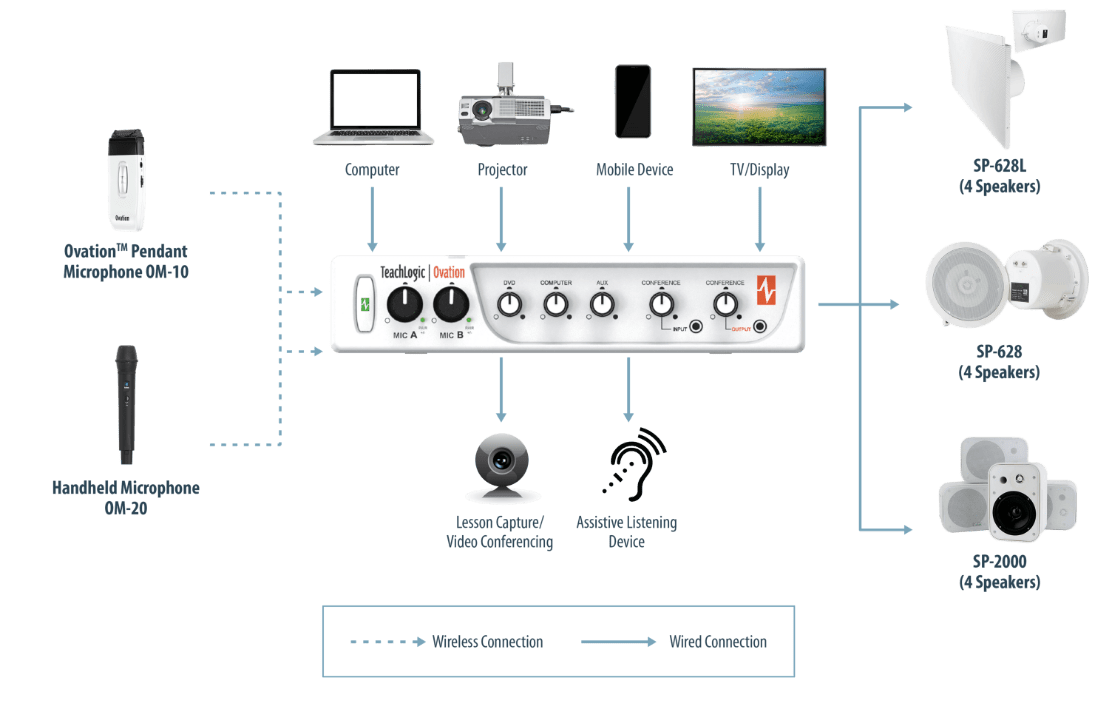 Clarity
---
The Ovation system reproduces the human voice so that students clearly understand what is being taught.
SIMPLICITY
---
Teacher-Friendly Design
Easy Installation
Universal Connections
LONGEVITY
---
Long Lifespan
Forward & Backward Compatible
Multi-Generational Components

Key Features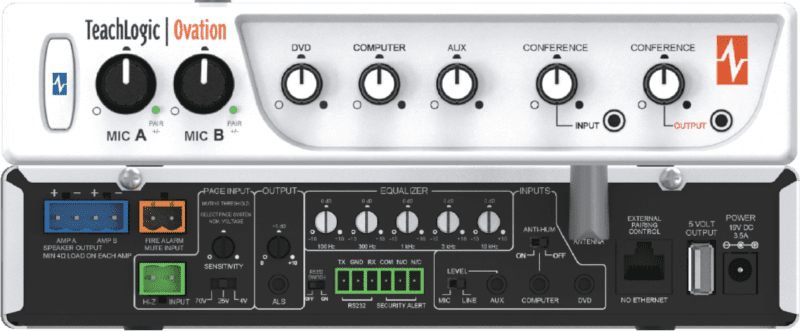 4 Audio Inputs
2 Mics
Feedback Guard
Lesson Capture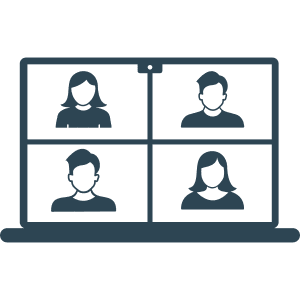 Video Conferencing
Security Alert
Fire Alarm
Page Mute
Assistive Listening
RS-232
System Components
Choose your microphones, speakers, and accessories to suit your classroom needs.

Install Anywhere
Can be secured in a ceiling or wall vault while maintaining access and control.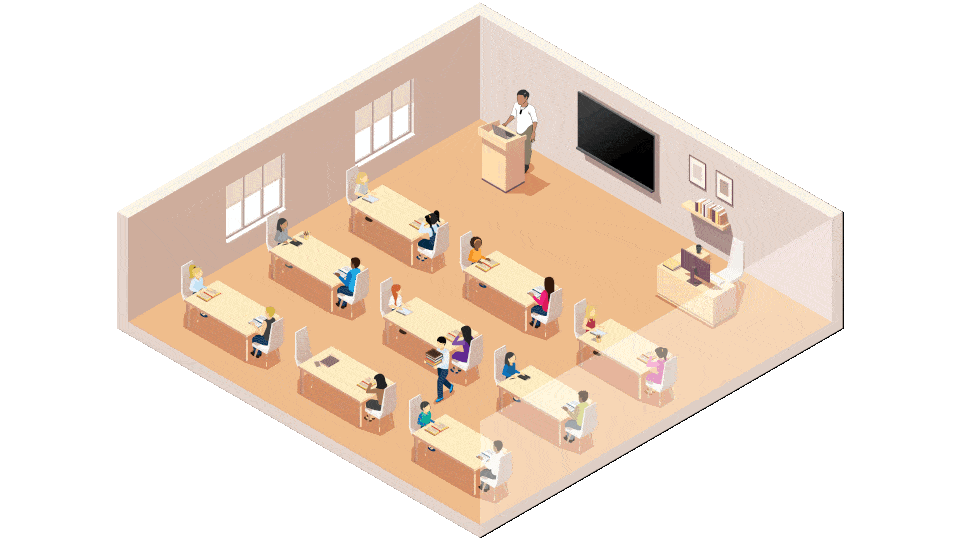 Installation Accessories
Our signature "1/2 rack" size amplifier chassis can be installed virtually anywhere.
Maintain Critical Communications
(RS-232) Wall Controller

Paging System

Fire Alarm



Security Alert
Ovation senses page system audio voltage level; when it surpasses a widely adjustable threshold, then audio through OA-50 amplifier in classroom is muted. The threshold range is 50 mV to 12.6V. This works with VOIP speakers and 70V analog paging systems and all in between.
TeachLogic Intercom Integration Partners:

We champion open integrations and work with intercom manufacturers to validate system behavior so you can have peace of mind knowing the systems work the way they are specified.

Tech Talk: Comparing DECT vs. IR
Need More Information?