Integrating Instructional Audio, Assistive Technology, & Life Safety Communications
TeachLogic manufactures classroom audio systems that evenly distributes instructional audio so every student hears equally well.
We also champion open integrations with assistive technologies and life safety systems. Our amplifiers are backwards and forwards compatible with virtually any education technology and life safety system, plus they come out of the box ready to support video conferencing and lesson capture (recording). We play nice with everyone!
When paired with wireless microphones and assistive listening systems, TeachLogic completes the campus communication ecosystem and becomes a teacher's best instructional aid for lesson comprehension and on-task behavior, while supporting Special Education and Facilities in their needs.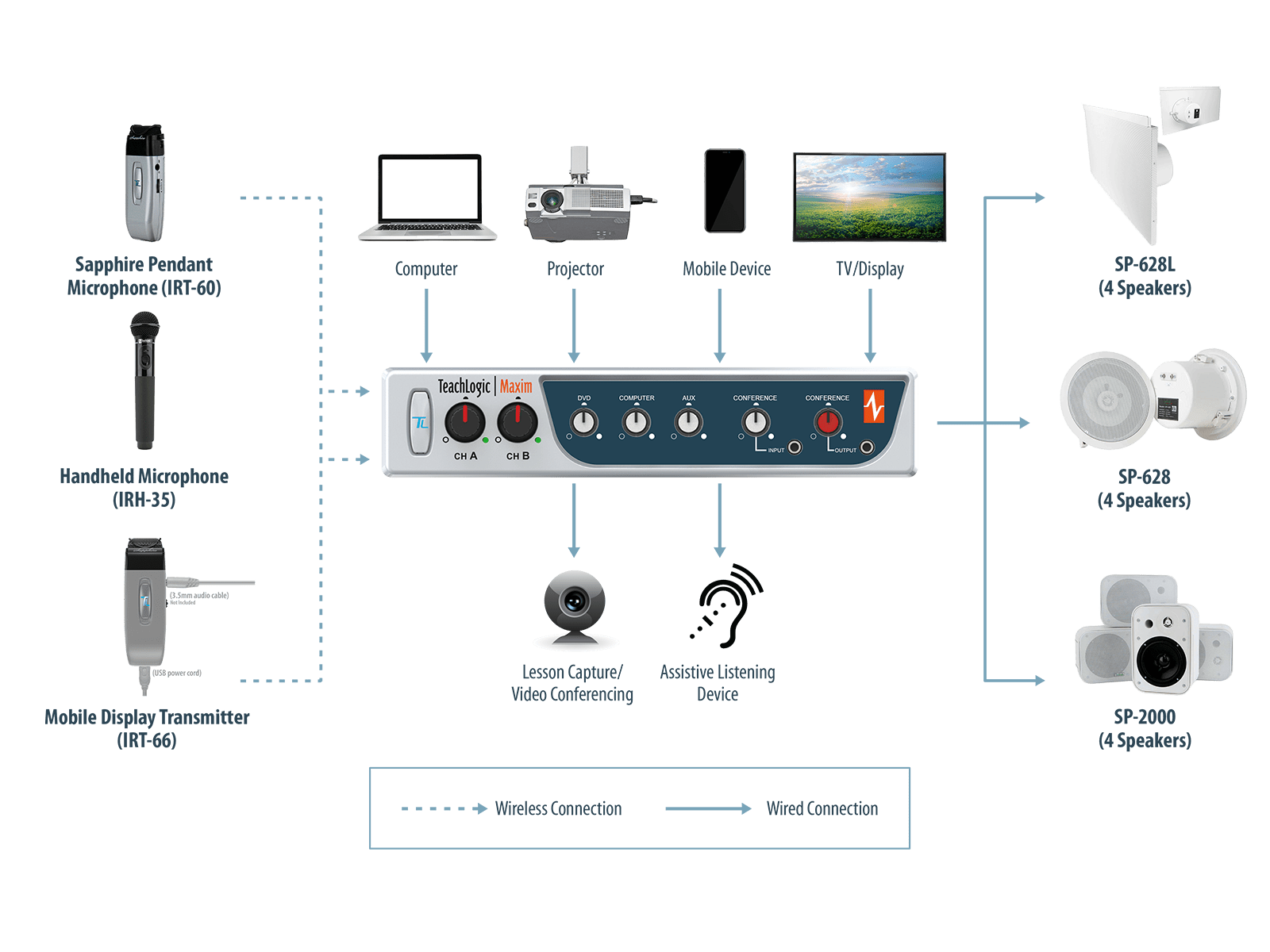 Just Add Audio
No pairing process or channel management, plus the lightest weight and clearest sound of any teacher microphone.
Just add audio. Connect up to 4 audio input sources like computers, projectors, touch boards, and TVs and control their volume from our amplifiers.
Teachers can be heard even after class is over by recording the day's lesson material via a simple 3.5 mm connection to our dedicated lesson capture output.
Many ALS/ALD devices have their own teacher microphone. TeachLogic amplifiers have dedicated output so TeachLogic's microphone supports all students.