There are many challenges in modern K-12 education, but perhaps the most topical issue right now is campus safety. Emergency situations can be triggered by a weather event, a facility malfunction, or an intruder who intends to do harm to students and faculty.
"This prevents unwanted escalation"
The classroom teacher is often the first alert when these situations arise. In facilities with a large number of classrooms, it is imperative to pinpoint the precise location of an emergency such as a school/classroom intruder. Ideally, the teacher affected would generate a discreet alert to administrative personnel, who may be located in a distant area of the school campus. This prevents unwanted escalation and enables an appropriate response.
Not Just Another Expensive Standalone System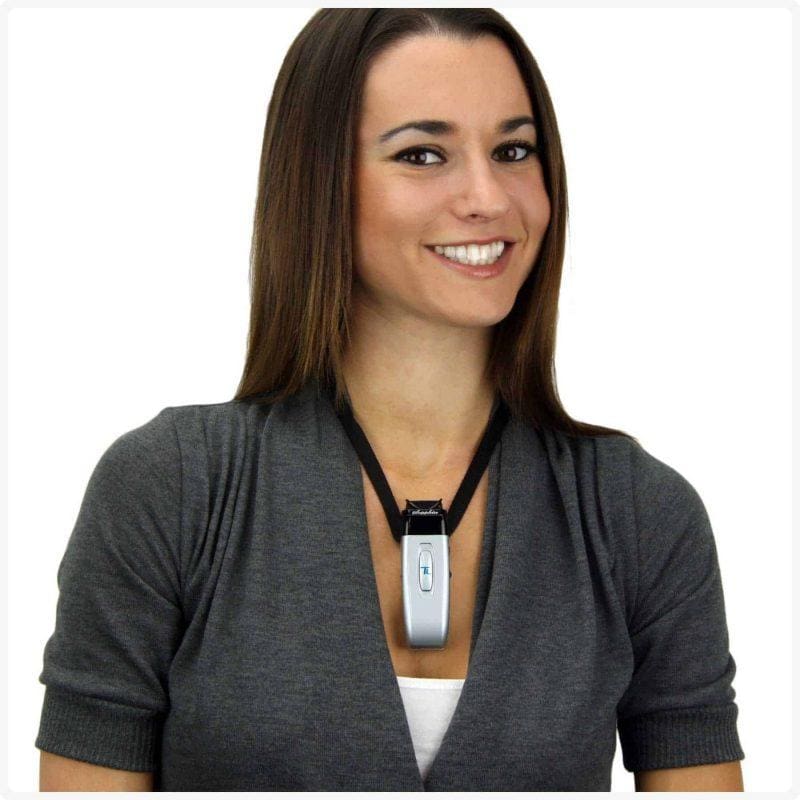 The ever-present challenge of funding for K-12 education often calls for the most cost-effective solution to be implemented. However, for schools to remain current with campus safety standards, it often requires adding a complex new system. TeachLogic has developed a wireless solution for this exact problem. As a leading manufacturer of audio systems for classrooms, TeachLogic has incorporated a "panic alert" signal with their popular Sapphire pendant style wireless infrared microphone. At only 1.4 oz, this is the lightest microphone in its class and convenient for daily use.
For schools seeking a classroom audio system, or the integration of a security system with their classroom audio system, TeachLogic provides a simple solution that allows these systems to integrate through their amplifier/receiver. Plus, there's the added benefit of a wireless microphone to more effectively engage students.
"At only 1.4 oz, this is the lightest microphone in its class"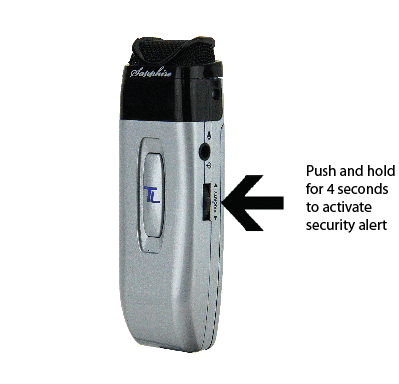 Should an emergency arise, the teacher can send an alert just by reaching for the mic around their neck.
When pushed and held for 4 seconds, the TeachLogic Sapphire transmitter generates a wireless "panic alert" signal that is received by one of its associated amplifier/receivers.
These amplifier/receivers direct that wireless signal to a rear panel contact closure that essentially acts as a switch.
How does the security alert get to the office?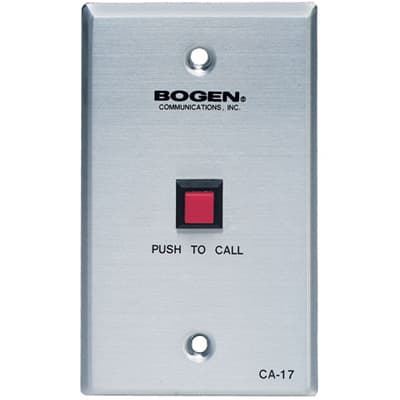 In the current landscape of K-12 education spaces, about 90% of public schools utilize some form of intercom/paging system that provides back-and-forth communication from the administration offices to each classroom. These intercom systems represent a complex wiring environment that would be quite expensive to replicate.
At TeachLogic, we have spent a great deal of time collaborating with the major manufacturers of intercom products to develop a system that interfaces directly with theses intercom systems to "pass" the panic alert to the main administration office. Then using the master intercom control panel, the main office can immediately pinpoint the location of the security alert event. At that point, security officers can be dispatched to the scene.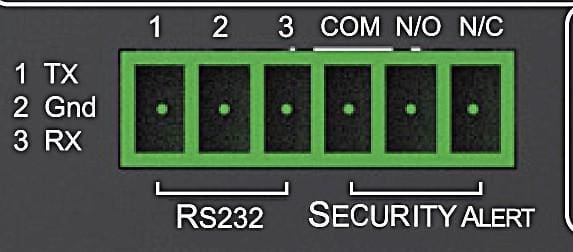 This is all accomplished very easily with the TeachLogic system. It's a simple 2 conductor wire connection between the contact closure of the TeachLogic amplifier and the wall mounted intercom call button panel. We are simply creating a "short" across the call button terminals that would then normally send the signal from the call button panel, down the intercom lines from the classroom to the main administration office. The wire cost is only a few dollars, and the labor to hook up this one wire should be minimal depending on how/where the wiring is run in the classroom infrastructure.
Once the signal alert (silent alarm) has been generated it may be possible to audibly monitor the classroom and the ongoing event. If the intercom/paging system utilizes a talkback type loudspeaker in the classroom, then that loudspeaker can be switched to its "talkback" mode. This is like having a microphone to listen in on the entire classroom. For more information, please contact us.

The security alert feature works when the Sapphire is used with our Maxim III, Spectrum III, Matrix, or Forum 232 amplifier/receivers.