TeachLogic makes Wireless Microphones and Audio Systems for educators to maximize the intelligibility of subject matter, so all listeners hear equally well. Our systems are engineered to create a "Sound Field" layer in classrooms. The ideal Sound Field layer contains the frequency range the human ear needs (125 – 8,000 Hz) to clearly comprehend what is said and at the proper decibel level (15 dB above the room noise). Sound Field systems have the unique ability to raise student test scores, improve on-task behavior, and preserve teacher voice health.
Sound Field Benefits
keyboard_arrow_left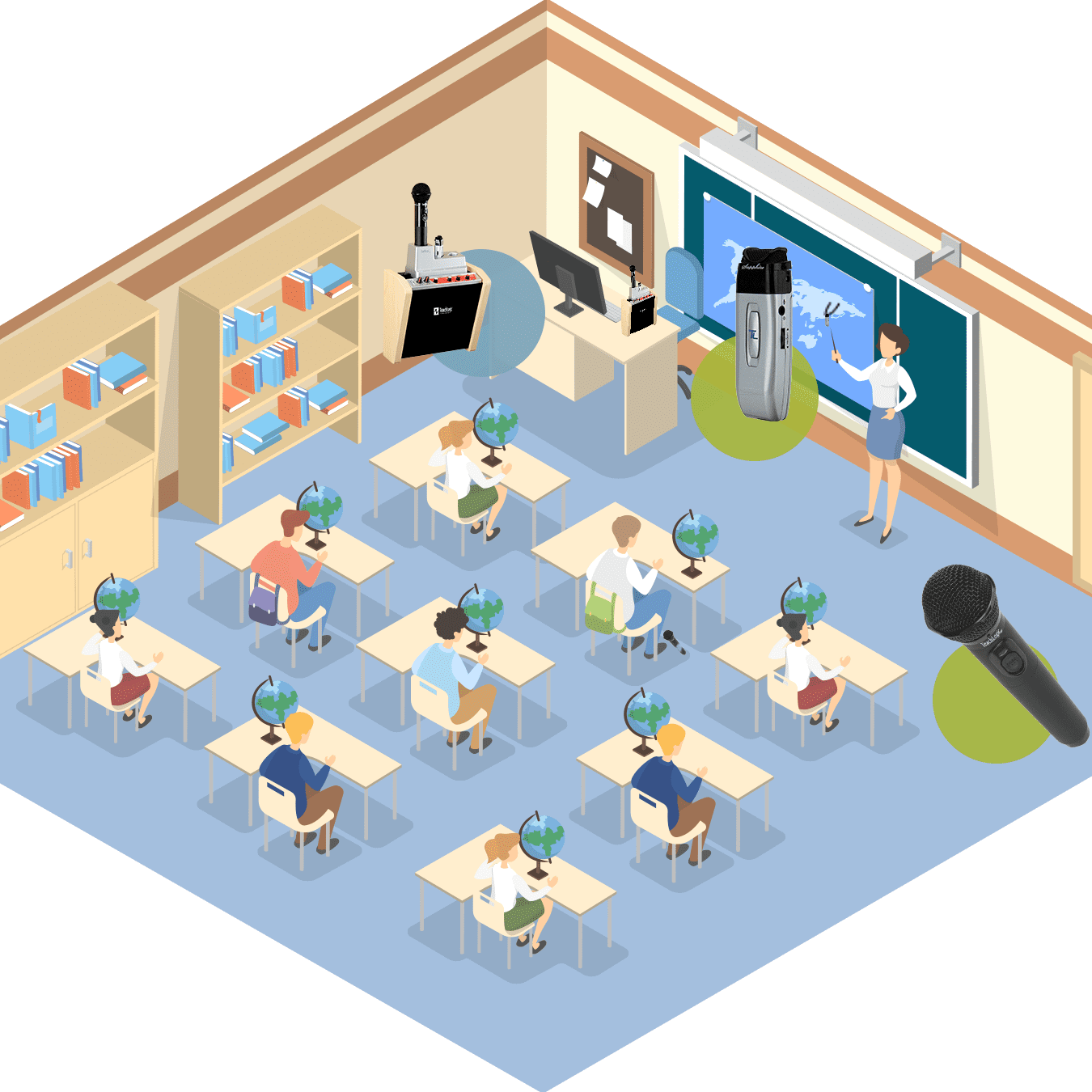 IN THE
Classroom
Higher Sound Intelligibility
Improve on-task behavior
Increase math & reading scores
Decrease teacher voice strain & stress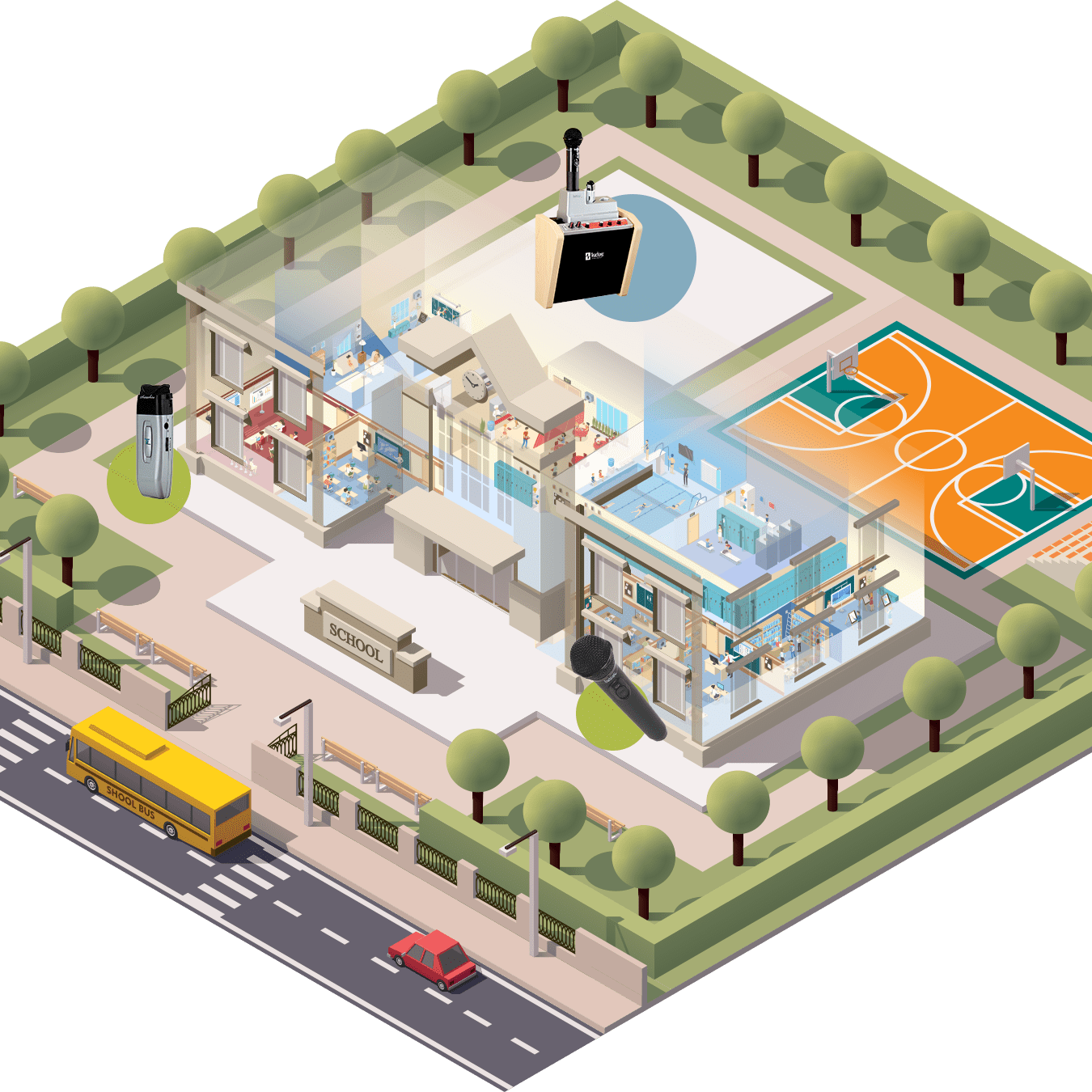 AT THE
School
Higher Sound Intelligibility
Connect all media sources through one system
Integrate page, fire, and security systems to ensure the message is clear
Reduce teacher absenteeism due to voice related health issues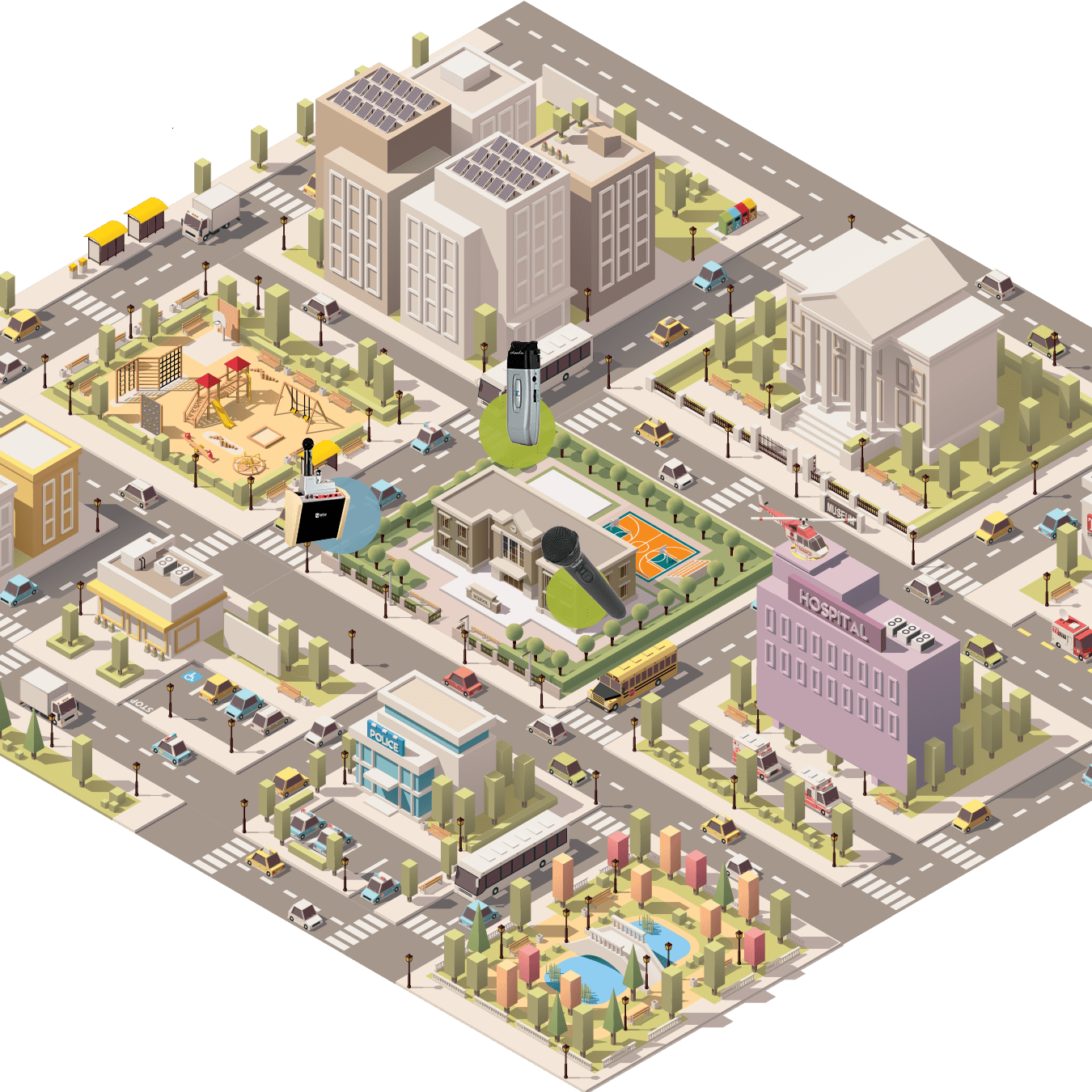 FROM THE
District
Higher Sound Intelligibility
Increase English Language Learners
Greater ROI than computers and other visual hardware
Proven increase in academic achievement with same curriculum
keyboard_arrow_right
THE IDEAL SOUND FIELD SYSTEM
Would you like audio with that?
I need to add/replace an audio system to a classroom
I need to add a microphone to the existing audio system
I need help finding the system that best works for my needs
Why Choose TeachLogic?
Teachers are the heart of our mission.
Classroom technology is most beneficial when a teacher can use it. COVID and distance learning proved the need for microphones–without them the teacher cannot be heard. In a classroom, without them a teacher cannot be heard clearly. And what tool is more needed on a daily basis than the teacher's voice?
TeachLogic manufacturers microphones and audio systems that reinforce the daily delivery of curriculum without requiring the teacher to change a thing. We make the most compact, neck worn teacher microphone available. Turn it on and you are ready to improve learning outcomes for every student.
TeachLogic, hands down (or up as far as the students are concerned), provides the best sounding wireless microphones and audio systems for classrooms at a reasonable price point. Go with the proven performer and TeachLogic!
"In my eighteen years of teaching I have found using a microphone in the classroom as one of the most helpful tools. Using a microphone makes collaboration and group work easier to manage. English Language Learners can hear my instruction more clearly; I have found they follow directions better and turn in higher quality work because they have a clearer understanding of what I'm trying to teach. I used to get sick at the beginning of every year because of overusing my voice, but that has changed with the microphone. I can speak normally and students are able to clearly hear."
– Jamie Yorba, AVID Program Coordinator and Teacher, San Marcos, CA
CONTACT US FOR MORE INFORMATION