The Teachlogic Quantum Infrared Classroom Soundfield System is easy to use and has required minimal repairs. Classroom teachers prefer the small size and portability of the system by far.
Donna Fisher Smiley – Ph.D., CCC-A, Educational Audiologist, Conway, AR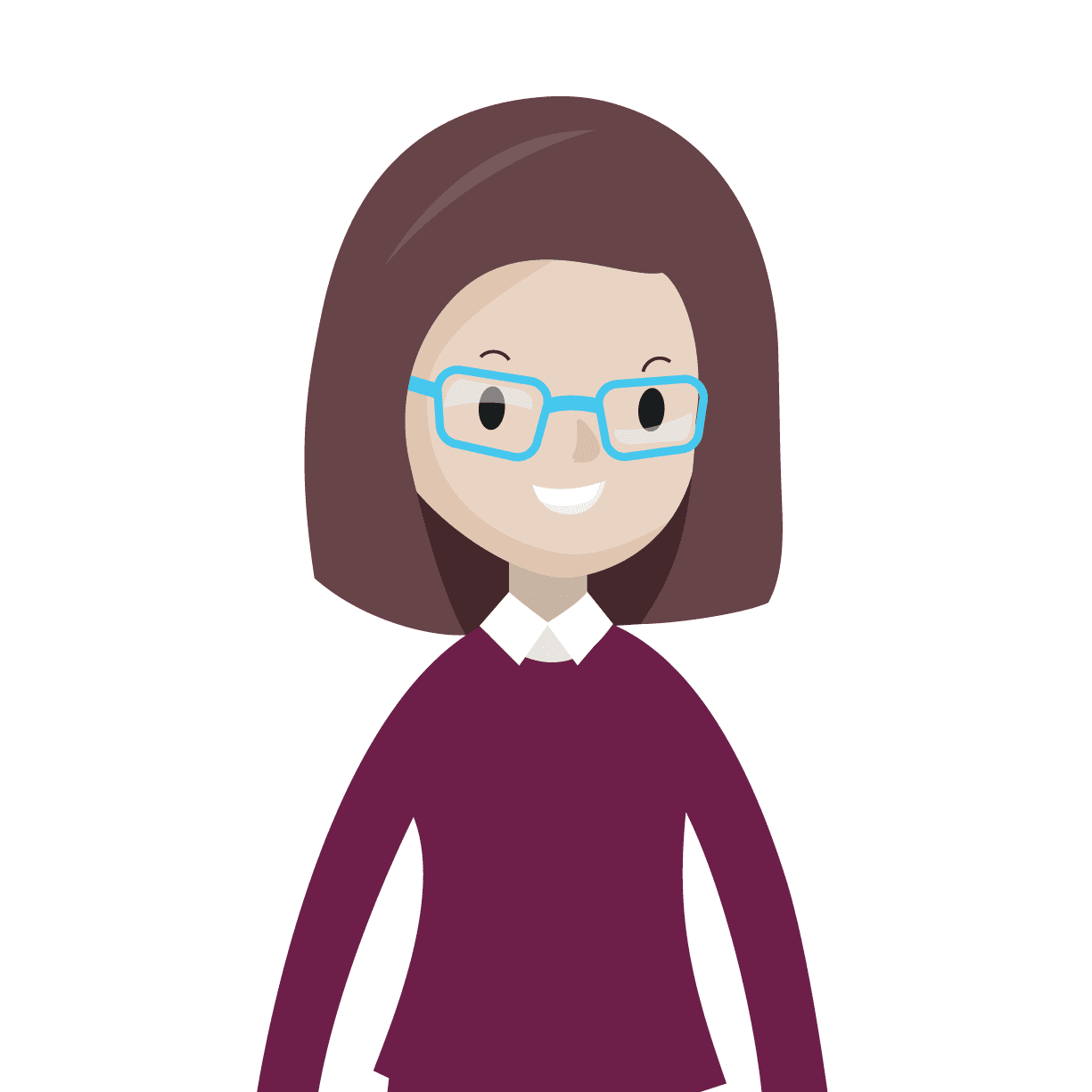 BENEFITS AT THE


DISTRICT
Sound Field for Sound Learning
keyboard_arrow_down
SUPPORT SECOND LANGUAGE LEARNERS
Nearly every school district in the U.S. is seeing a constant increase in the number of students where English is a second language. For these students, it is a dual challenge. They must not only learn English and the basic meaning of words, but also must quickly grasp the concepts being taught to them. For these students a 10-20% loss of information can be devastating to their educational growth. When a complete Sound Field system is employed, the teacher's words are enhanced and distributed clearly and evenly throughout the classroom, giving students the best chance of success.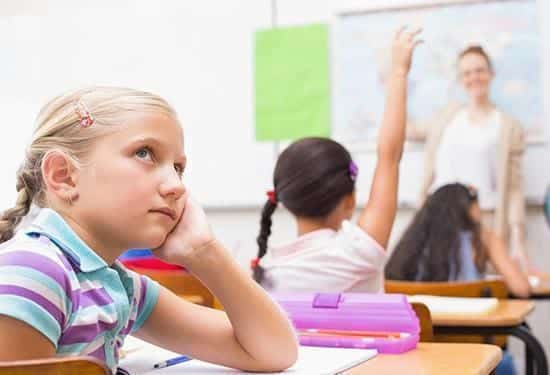 LONGER LIFESPAN = GREATER ROI
The voice is the most effective tool in a classroom. While Sound Field protects this investment, it also has a lower cost that virtually any other educational technology. Sound Field systems should easily have a 10-year duty cycle, which is nearly double the typical life cycle of a projector, computer, or tablet. This makes the average cost per pupil, per day (assuming 24 students/class and 180 schools days/year) about 2.8 cents. Additional cost savings have been seen from reduced Special Education referrals (up to 43% decline) when Sound Field systems are put into use.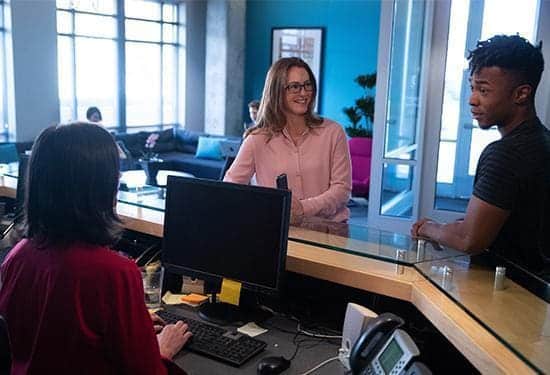 ACADEMIC ACHIEVEMENT
In 1977, the U.S. Dept. of Education conducted a study in Sarasota Springs, Florida referred to as the MARRS project (Mainstream Amplification Resource Room Study). They found that when the teacher's voice was amplified, all students regardless of hearing ability showed significant (10- 15%) gains in academic achievement and were noted to achieve in reading and language arts at a faster rate, and to a higher level. Since the first research project on these systems some 20 years ago, there have been more than 50 additional studies testifying to their ability to increase student achievement.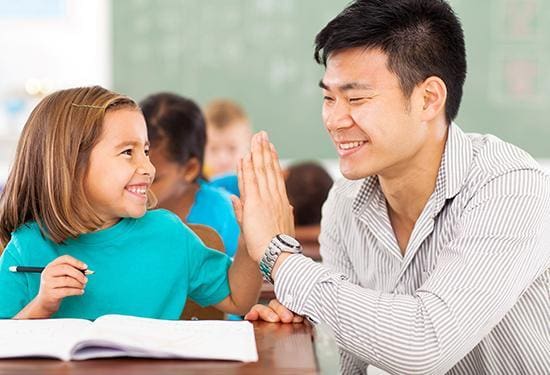 THE SOUND FIELD SOLUTION
Teacher's use their natural voice and every student hears like they're in the front row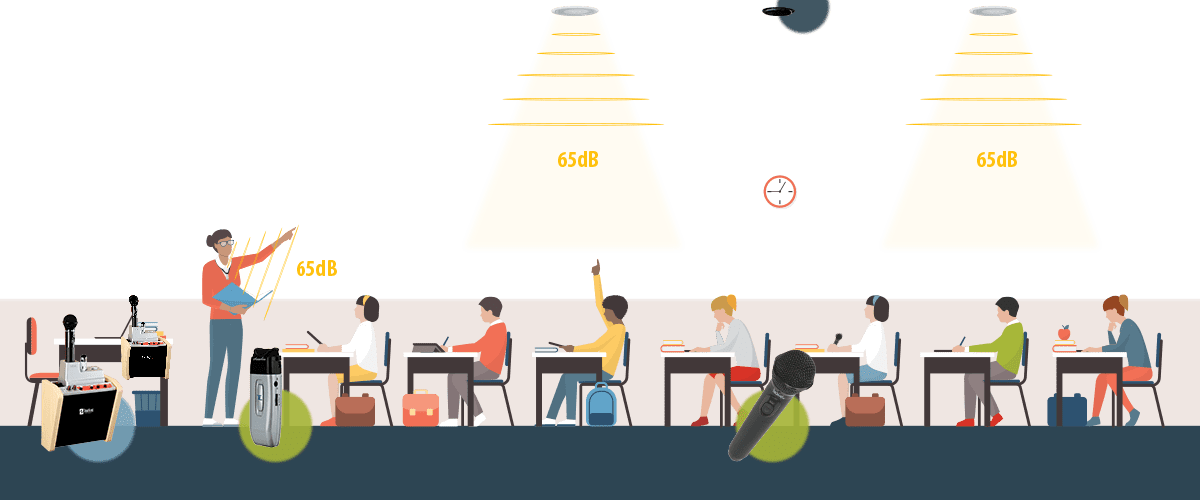 How do you get these benefits?
Sound Field Systems
Amplify wireless microphones and multimedia audio sources
Integrate page, fire alarm, and security alert systems
Support assisted listening systems and lesson capture recording
WHICH SOUND FIELD SYSTEM IS RIGHT FOR YOU?
System solutions for your classroom needs
I need to add/replace an audio system to a classroom
I need to add a microphone to the existing audio system
I need help finding the system that best works for my needs
CONTACT US FOR MORE INFORMATION
Please enter the information into the form below.
We'll be notified and respond to your inquiry within one business day.
We look forward to hearing from you!